Things to do when you're Expecting
First of all Research your photographer.
newborn photos
Are they trained in the specialist art of Newborn baby photography? There is a lot more involved in newborn baby photography than just taking photographs. Babies have to be settled, soothed and positioned safely in order to create beautiful works of art for your home. You wouldn't trust just anyone with your baby, would you? We are specially trained in the art of newborn baby photography and are constantly updating our training in order to offer you the best possible service that we can.
Check out the photographers credentials, insurance and business. All photographers should have liability insurance, whether they offer sittings at home, in the studio or on location. We are fully insured and registered with companies house, we are also a registered member of the Guild of Photographers.
Review your photographer's website and portfolio, especially their newborn photos. Does it show proficiency in the field of newborn baby photography? Do you like their work? Take a look at our website here

.
.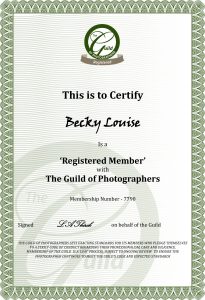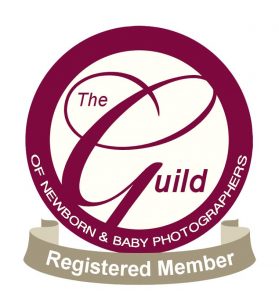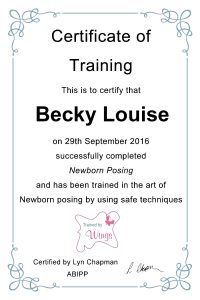 Book your chosen Photographer for your Newborn Photos.
The top newborn photographers get booked up months in advance, and most of our clients schedule their newborn session in the second trimester of their pregnancy. By booking your session early you can secure your due date with your chosen photographer. Most photographers only book in a certain number of expectant mums in any given month. This gives the flexibility to re-arrange your appointment if baby is born early or late. We very often have to turn away mums who have just had baby and did not book their session when they were expecting, meaning that they missed out on their newborn photos.
When booking your photographer expect to pay a deposit, or session fee, to reserve your session. This will remain flexible, depending upon baby's arrival. We ask for 50% of your session fee upon booking to reserve your date. The remainder of your session fee becomes payable on the actual day of your session.
.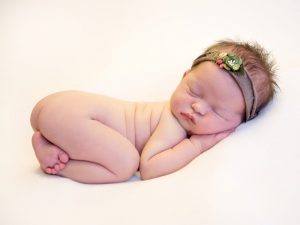 .
Baby is here, Now What?
Newborn baby photography is time sensitive. For the best results most photographers prefer to photograph babies when they are  3-9 days old. To get the best possible newborn photos, my personal prefered time is 5-7 days, but we do offer newborn style shoots for babies upto the age of 4 weeks old.
.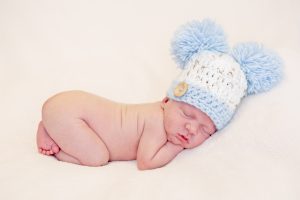 Contact your chosen Photographer.

Once baby is here contact your chosen photographer again to confirm your appointment. Don't worry if baby is early or late, newborn photographers are used to rearranging. We pencil in expectant mums for a week after their due date and we can re-arrange or confirm this once baby is born.
If you have already had baby and have not yet secured an appointment I would still advise that you contact photographers asap. They may have cancellations and may be able to fit you in.
Before your newborn photo

s

shoot you should consider…..
If breastfeeding please avoid these foods for 48 hours before your session. Cranberries, Pineapple, Grapefruit, Oranges, Lemons, Strawberries, All berries, Tomatoes and Tomato products, Chocolate, Nuts, Chilli, Garlic, Spicy food (Mexican, Indian etc), Asparagus, Onions, Cucumbers/Pickles, Broccoli, Cauliflower, Brussels Sprouts, Cabbage.
Pack plenty of nappies, wipes and bring plenty of formula if you dont breastfeed.
Try to keep baby awake as long as possible on the morning of the session. I know that's not easy but it is well worth trying. Even if you think your baby is sleepy and will sleep all the time. When we are repositioning and posing baby they will wake more than usual and the session goes much better if baby hasn't slept all morning before their shoot.
Try to hold back a feed until you arrive for the shoot, as this is a good way of getting them to settle into the studio environment and prepare them for sleep. Don't use any creams/lotions on the day of your shoot. A bath in the morning is fine but we don't want a shiny baby.
Bring a pacifier/dummy with you, as this can help settle baby just before photos. Even if your baby does not normally have a dummy, it will help your baby settle so much quicker and dont worry, baby won't become reliant on a dummy in just a couple of hours. If you are totally against baby having a dummy just for posing purposes this is fine, but please make your photographer aware of this.
Dress baby in loose fitting clothes that can be removed easily. We dont want sock marks or fiddly outfits to take off, when baby is in a nice sleep. Most of our newborn photographs are done whilst baby is naked or wrapped.
On the day of your shoot
Newborn photographs usually take from 2-4 hours so prepare to relax.
Dress in layers as our studio is around 25 degrees for Newborn photographs, as we replicate baby's temperature in the womb, to increase the likelihood of baby being happily curled up, naked in the poses they would have been in whilst in the womb.
Bring a book, magazine, ipad or something else to keep you entertained, whilst our trained photographer works with your baby. You may be asked to be involved and help during the more complicated poses too.
If you are bringing older siblings along for photographs too, try and arrange for someone else to have them and to bring them to the studio later on in the session. This will enable us to focus all of our attention on your newborn and will stop your older child getting bored in a hot studio. When they do join us later on bring them some snacks and favourite toys to keep them happy.
If you are having photographs with your baby please wear plain tops and bottoms, plain white or black tops work best. Also bring a spare pair of clothes along incase baby has any accidents.
Do not worry if baby pees or poops on our blankets or props. We are so used to this happening, it is part of the job.
Bring any special items you wish to be included in the images. A very small bear (fits in the palm of your hand) is a good choice, or anything else that defines you and your family.
We provide an extensive range of props, tubs, blankets, hats, headbands and wraps. We are constantly updating our collection and you will be able to choose, at the beginning of your session, which ones you would like us to include.
.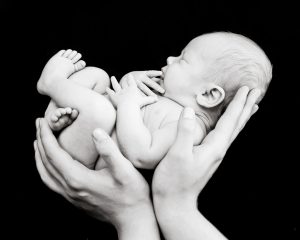 After your shoot
Our team will spend time editing your photographs ready for viewing. We usually take around a week to do this. You will be contacted once these are ready for viewing and you can then choose your favourite products and digital images at your viewing session. You can bring along grandparents, siblings and friends with you to your viewing and ordering session too.
.