Children's Photography making memories matter……
Your children are very special. They each have their own unique characteristics and personalities. At Once Upon a Time Photography we want to capture those personalities, within natural and artistic images, that you would be proud to hang on any wall. We understand family life and just love being children's photographers. By putting them at ease, throughout their children's photography session, we will find out what makes them tick. We will then be able to capture their natural characteristics, the way they really are.
For more information or to book a children's photography session please call, text or email.
.
OUR CHILDREN'S PHOTOGRAPHY PACKAGES
.
CHILDREN'S PHOTO SHOOT
What's included –
Up to 60 minutes studio time.
Professional editing and retouching of all images.
Our time and skill in producing these wonderful photographs.
Private viewing and ordering session.
Complimentary, luxury 10″ x 8″ print with your first order.
Children's Photography session price £30.00*
.
For a full list of products and packages please see our price guide.
*Please note that all session fees are non-refundable*
.
info@onceuponatimephotography.co.uk
For more information or to discuss a booking please call or text today on 07397197086 or 01782 461910. Please be aware that we may be busy photographing in the studio so we may not be able to answer immediately . We will however contact you as soon as possible.
.
.Homepage  Ι  Portfolio Ι  Info  Ι  Price Guide  Ι  Newborn  Ι  Sitter Sessions   Ι  Family  Ι  Gift Vouchers  Ι  Bump Shoot  Ι  Cake Smash  Ι  Pets  Ι 
Qualified Newborn Baby Photographer. Professional Wedding Photographer. Children's, Family Portrait and Bump to Baby Photography studio based in Stoke on Trent, Staffordshire.
---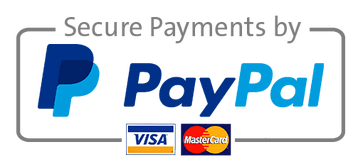 ---
Copyright © 2012-2019 Once Upon A Time Photography. All Rights Reserved.